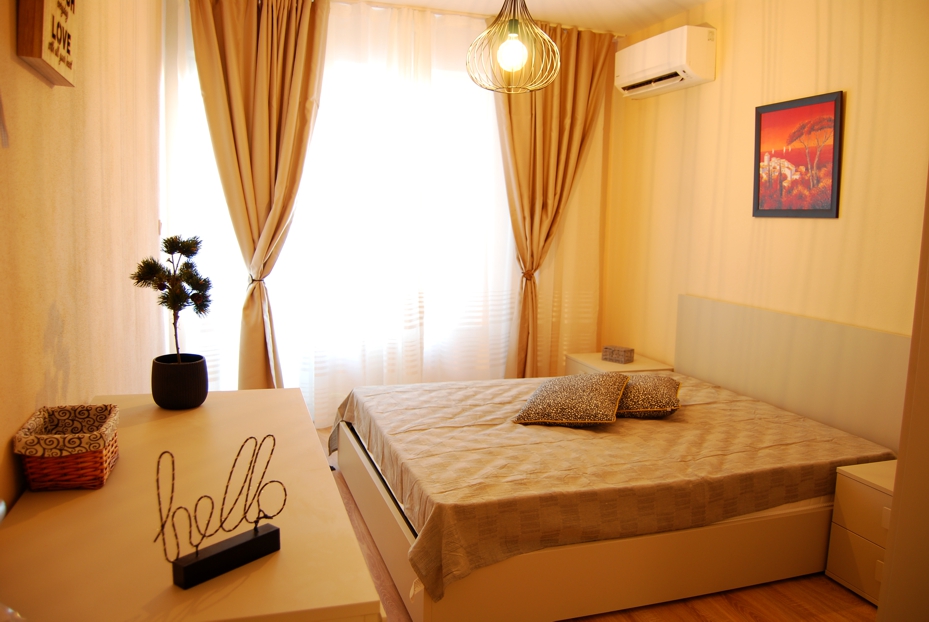 Maritsa apartment
It's a big apartment, with two bedrooms, floor, a small toilet and a bathroom. There is a Waschmaschine, TV, free WIFi. Near the apartment there is a children's playground. It's 3 km from International Fair Plovdiv and 3.6 km from Roman Theatre Plovdiv. The property is 2.4 km from Plovdiv Roman Stadium.
BOOK NOW
Dunav apartment
The apartment has a satellite flat-screen TV and a living room. The apartment also offers a kitchen with a dishwasher, a dining area and 1 bathroom. This property provides a terrace with a wonderful view.
BOOK NOW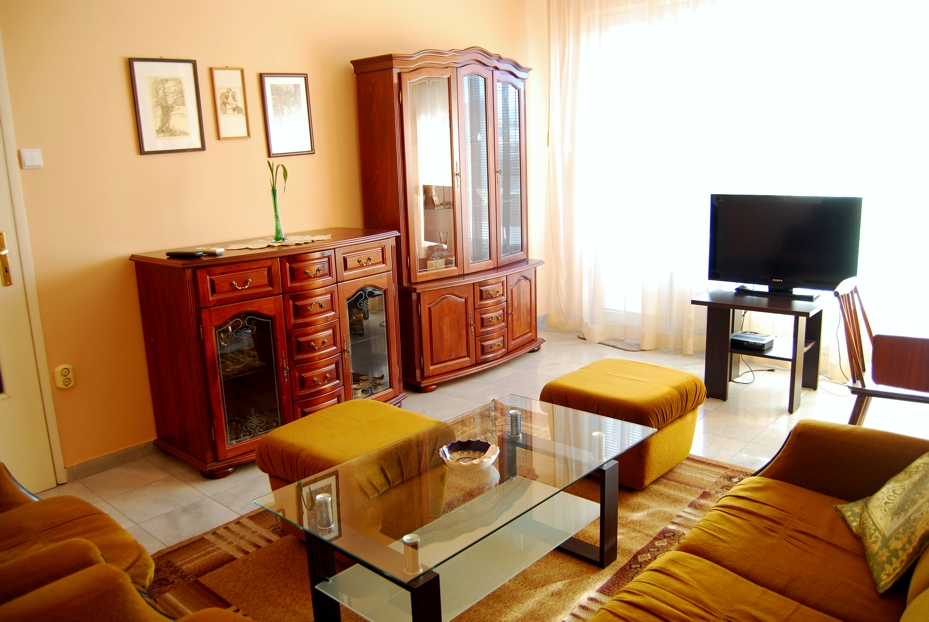 Recommendations
"It was really nice place. The Maritsa flat was in a good location for my meetings. I will book again there next time."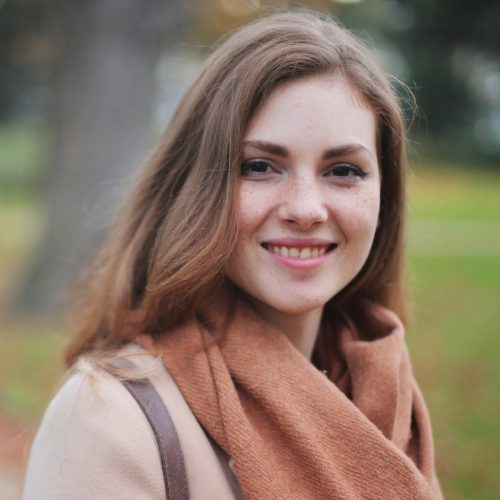 Vessela Nikolova
"We really appreciate our stay in Plovdiv and Dunav apartment was perfect. This was really a good choice for our couple."
Adrian & Marta
"Thank you for everything. Maritsa apartment was really art and comfort place in Plovdiv. See you again!"
Erica Xavier
78
Reservations
103
Happy clients
6 / 6
Raiting
The Architectural and Historical Reserve
"Ancient Plovdiv"
Plovdiv, one of the oldest living cities in the world, is located on the route of the Diagonal Road from Europe to Asia. The first traces of human presence here date back to the 6th millennium BC, the settlement on the three hills – Nebet Tepe, Taksim Tepe and Dzhambaz Tepe growing to become a city after the 2nd millennium BC. Its heyday came after its accession to the Roman Empire (1st century AD), notably after the 3rd century when the city became administrative center of the Province of Thrace. A reminder of its glorious past are the remains of the stadium, forum, odeon, ancient theater, which is still the scene of exciting performances, as well as an aqueduct, a complex 30km long engineering and technical facility providing fresh water from the Rhodope Mountains to the city fountains and taps.
The Architectural and Historical Reserve
"Ancient Plovdiv"
In the central part of the town, on the top of Nebet Tepe, are preserved large and beautiful houses from the National Revival period, defined in architectural terms as "symmetrical Plovdiv house". Their broken facades, exposed floors, humpback pediments painted from inside and outside in pastel colors create a specific atmosphere that brings visitors back to a past epoch. Today some of these houses are home to museum exhibitions, art galleries or cultural centers.